GLC™ X Smart Controller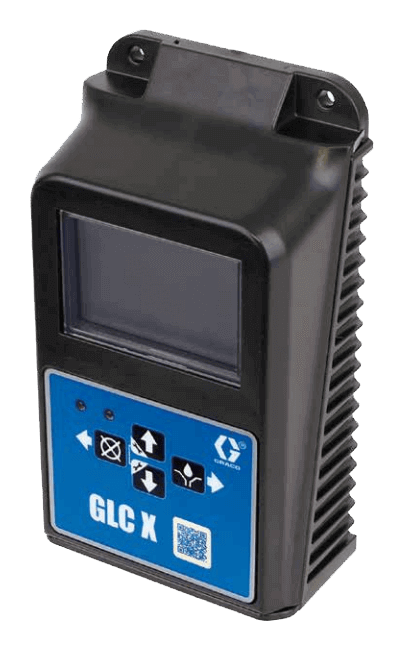 GLC™ X Smart Controller and Auto Lube™
Auto Lube Under Control, On Demand
Drive More Productivity
The powerful, easy-to-use Graco GLC X automatic lubrication controller captures more information so operators, technicians and managers can make faster, smarter decisions. Paired with the intuitive Auto Lube app, users can monitor system performance and make adjustments with incredible speed, precision and freedom from their personal mobile device.
Productivity Leads to Profitability
Help your crews work faster and minimize downtime by simplifying their everyday lubrication tasks. Designed for today's modern personal mobile device user, the Auto Lube app is intuitive and easy to learn for users in the field. They can view historical performance charts, access support and share information with a tap or swipe.
Control Lubrication Profile Configurations
Manage Devices
Communicate in Real Time
GLC™ X Smart Controller Details (PDF)